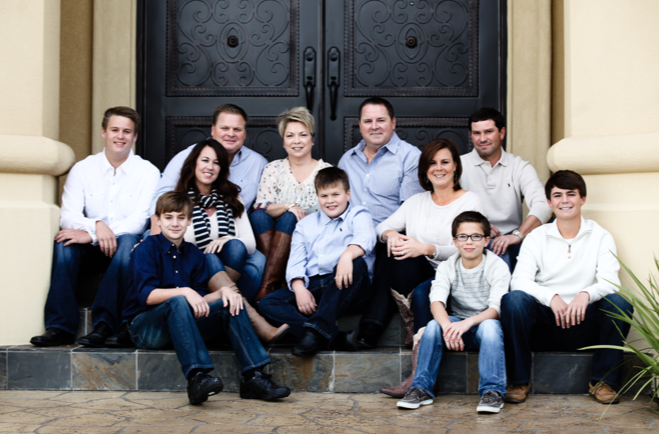 It was a pleasure having Welbilt Custom Homes build our dream home.  Jeff, Tammy and Judy Lassere are truly a dedicated family team from the architecture, building, accounting and finished home décor.  They were very knowledgeable, professional and helpful in doing whatever was needed to make us happy clients.
– Ralph and Brenda Kastner
We first met Jeff and Tammy Lassere (of Welbilt Custom Homes) years ago when our brother  and sister-in-law were working with them on building their beautiful home. I remember walking   into their model, and being in complete awe of the amazing work they put into their projects. As   we walked through the home, their attention to detail in EVERYTHING was so evident…we   knew that when we were ready to build our future home, it would be with them!
CLICK HERE TO READ THE FULL TESTIMONIAL
– Ricky and Trisha Lore
Two and a half years of intense Planning, Designing and Construction of OUR house is over. We are delighted with the project.  Very complicated "features" inside a well designed home are spectacular.
– Rod Rice
Dear Tammy and Jeff, Charles, Zach, Luke and I wanted to thank you'll for the lovely housewarming basket and gift cards. Your professional, yet personal approach to building our home made this potential negative into a very positive experience. The quality you guys placed in the finished product is obvious and we couldn't be more proud of our home!
CLICK HERE TO READ THE FULL TESTIMONIAL
– The Barrios Family
The ONLY builders I would ever trust, from start to finish, with my home. Amazing attention to detail and some of the m…ost trusted people we have ever worked with. Wouldn't even think to go with anyone else! 3 years and counting in our home!
– Sarah Lore
LOVE these two! The best home builders–organized, dedicated, very insightful –Jeff is a visionary creating beautiful homes!!!! Can't say enough good stuff!
– Gayle Robert
We are now 16 months in our new Welbilt home. Prior to selecting Welbilt, we met with other builders who wanted to do a "cost plus 10%" and another who wanted me to pull the permit and he would run the job for me. Decided on Welbilt and was absolutely the right decision! Great home by great people!
– Allen Champagne
It was a pleasure working with you during the entire process of building our new home.  Your thoroughness and attention to detail was the best anyone could ask for.  We receive compliments about the design from everyone that walks through our doors.  Most of all, we love it more than anyone.  There is no one else around that can match the professionalism and creativity that you both have.  We will strongly recommend you to any family or friends looking to build a house in the future.
– Dave & Cindy Ducote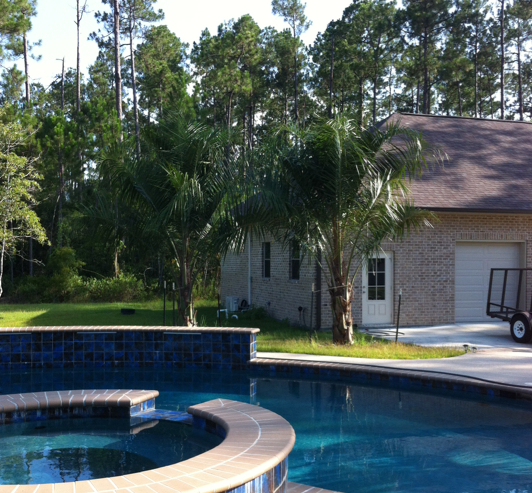 The work that Welbilt Custom Homes does is like no other I have ever seen. Their work is first class, very clean construction site at all times, they were always on schedule or ahead of schedule. We couldn't be more satisfied. P.S. The pool looks awesome.
– Skip and Wanda Walker
We have used Welbilt for several projects in the past several years, including designing and building an Outdoor Kitchen, renovations, painting and streamlining existing structural inefficiencies. The quality of work was excellent and working with Jeff and Tammy was a pleasure. They listened to what we wanted and made informed and insightful suggestions for accomplishing our goals. They were prompt in completing the projects and communicated via e-mail and phone regarding costs and other relevant details. We were given an itemized estimate for costs and completion dates and were given regular updates. Upon completion of the Outdoor kitchen, they gave us a binder which organized warranty and contact information for vendors. We have and will continue to recommend Welbilt to friends and acquaintances interested in building or adding on to an existing home.
– Troy & Sue Dugas
For several years, we contemplated a custom addition to our home that included an expansion of the master bedroom, a large master closet, office/sitting room, improvements to guest bathroom and remodel of master bath that would take us into our retirement years. We visited many open houses and toured homes in the   annual St. Tammany Parade of Homes in search of design ideas, quality   construction, and value pricing.
Dear Jeff, Tammy and Judy, I'm thankful that Emile and Karrel came to you to build my home, as I had no idea where to start. I am so grateful for all of the little extras that went into making it special. Everyone who stops by is amazed to see how great it is.
CLICK HERE TO READ THE FULL TESTIMONIAL
– Theresa Zechenelly
Homeowner Karen Pearce puts it like this, "My husband and I were amazed at how quickly Jeff caught our vision for the house. We'd been gathering ideas for two years. When we presented them to Jeff, he added things we never would have thought of. He completely understood what we wanted and weaved in touches that make our home like no other."
CLICK HERE TO VIEW THE ENTIRE ARTICLE
– As seen in Living Magazine
Dear Tammy & Jeff, Sorry it took me so long to write this note, but as you know, I've had non stop company. Thank you so much for dinner that night. I have never been so surprised in my life! Y'all have been so kind and helpful everytime I have asked, I even saw y'all more than my own builder. I would definitely refer them to y'all! And if I ever build again in N.O., I would call y'all first!  Thanks again for everything!
CLICK HERE TO READ THE FULL TESTIMONIAL
– Zouboukos Family
You guys were so helpful in putting our house back together after Katrina. It was certainly trying times to say the least. You did such a great job in securing materials that were in such scarce supply and had skilled people to do the work. We will be always grateful. Again, thanks so much.
– Phil and Sybil Hebert