Welbilt Custom Homes is proud to support local vendors and subcontractors and like to recognize them periodically. They have proven their value to our clients and to us over and over again and in appreciation we occasionally spotlight one that has done something over and beyond our high expectations. Please feel free to contact them for more information about their company and let them know you heard about them from Welbilt Custom Homes!
Click on the logo below to visit the website for Southland Plumbing Supply 
or for more information contact to contact Jennifer Robitaille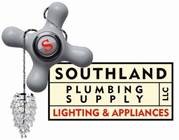 Click on the logo below to contact Kerry Lindsey with Terminix for more information


If you are a vendor or subcontractor who would like to send Welbilt Custom Homes information about your company, please click here to submit.