As much as we try to develop one, there's no single, one-size-fits-all tip for cleaning the countertops around your house. Every surface is different, and some materials can withstand abuse better than others. The main idea remains to know how to return each surface back to its original beauty. If you want to know the best ways to clean your countertops here are a few tips that can help you.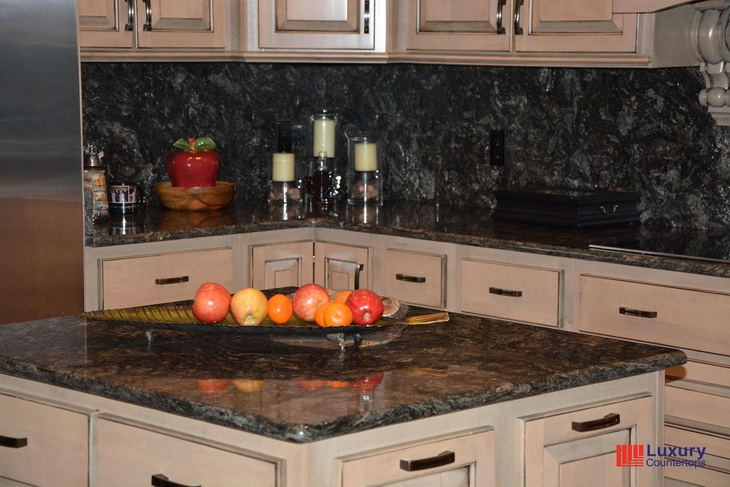 There is a wide variety of things you need to take into account during the cleaning process, but none of them is complicated or expensive. One of the most important things to consider is selecting the right solution for the material your countertops are made of.
Granite:
First of all, make sure your granite countertop is sealed. While granite is a very hard surface and less porous than marble, unsealed or weakly sealed granite will soak up oils and stains. Granite should be sealed before it's installed. Acidic cleaning products (like vinegar-based products) can damage granite, so only use warm water, mild or gentle dish soap, a dishcloth, clean microfiber cloth or terry cloth towel, and 91% Isopropyl alcohol to clean and disinfect the surface. Some companies sell special cleaning kits that contain a sealant-specific solution to protect the surface, so contact your granite provider or us to inquire about specialized products.
Silestone:
Your Silestone countertop should be finished with a protective polish that's scratch resistant, stain resistant and scorch resistant, so it'll be protected no matter what it comes in contact with. Silestone can withstand coffee, lemon juice, wine, vinegar, olive oil and makeup spills. Clean the surface using mild household cleaners. Make it a point to avoid harsh cleansers, and always use a non-abrasive cleaning sponge or pad to remove any stubborn stains. You should also avoid using excessive pressure or force. If a stain sets on the surface, soak the area for a short time to loosen stubborn particles, and then use a soft cloth to lift and remove the stain.
Marble:
The marble countertops are porous and susceptible to stains, but not affected by heat material.
Treat marble with a special stone sealer to reduce its porosity, and wipe up any liquids and other acidic food spills immediately to prevent permanent surface etching. Abrasive cleaners will mar the surface of marble, and oil polish and soft waxes may discolor it.
While many commercial cleaners are available, Borax rubbed into the surface with a moistened cloth will also clean marble. Rinse with warm water, and buff dry with a soft cloth. You may also use Pledge spray on all dark marble countertops.
Laminate:
The laminate countertops are practically seamless, giving cooks a smooth, waterproof work surface that's easy to clean. Unfortunately, plastic laminate burns, scratches and stains fairly easily. Don't let any type of cleaner or solvent pool over seams in the laminate or along the edges, because it can seep under the laminate, weaken the adhesive and damage the substrates. Don't clean laminate with abrasives like steel wool, scouring pads or scouring powder. They may remove stains, but they may also leave micro-scratches in the surface, making future stains more likely. Regular applications of appliance wax or light furniture wax will help laminate surfaces resist stains and scratching.
For general cleaning, a two-sided scrubbing pad with fiber on one side and a sponge on the other works particularly well. Moistened slightly with water, the fiber side is just abrasive enough to loosen the greasy buildup and scorched food spills.
To find out more about the care and maintenance of the countertops around your house, please visit our special section developed to help you take good care of your countertops.
(Sources: howstuffworks.com; hillshare.com)